Harrisburg enterprise house owners search to reopen | Information – WPSD Native 6
HARRISBURG, IL — Some business owners in southern Illinois said they've had enough of the state's stay-at-home order. The Harrisburg City Council held a special board meeting Tuesday to send a message to Gov. J.B Pritzker, asking him to ease restrictions on southern Illinois towns. 
The business owners told the Harrisburg City Council why they've had enough. Katrina Cerutti owns CurlyQ beauty salon. She said she's hasn't made a dime since March 21.
"Why in the world can I see three of my clients in Kroger while I'm grocery shopping, yet I can't see one of my clients one at a time?" Cerutti asked. 
Stephanie Church and Jerry Hunt each said they believe low COVID-19 numbers in the region are reasons to consider easing restrictions.
"I just feel like the numbers are not there down here to justify, to keep us from going back to work," said Church. 
"We just want a normal life. I don't think anybody here knows anyone that has even a sneeze from the COVID virus," said Hunt. 
All the salon owners who spoke at the meeting said they're ready to take the necessary safety precautions. The only thing they're waiting on is the governor.
"We know our people, and we can do the one-on-one thing. My clients would be happy to sit in their car and wait until the next person comes out," said Church.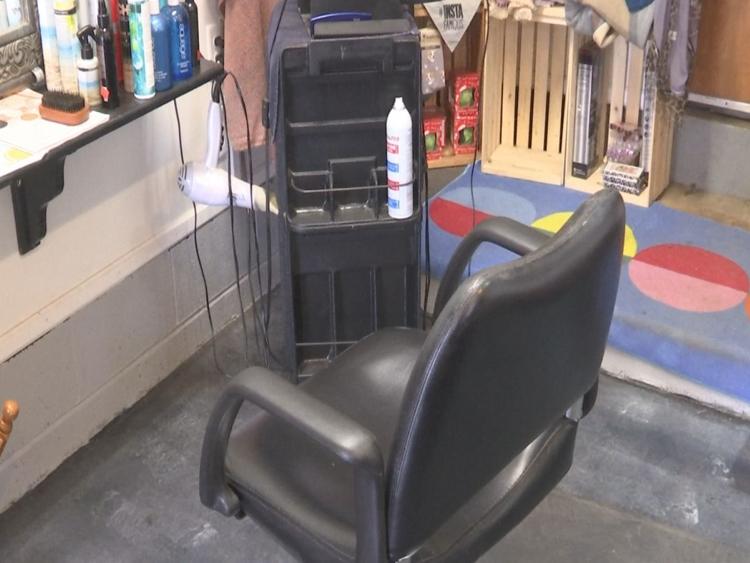 "We don't want an outbreak. We don't want people coming into the city. I think we are going to have an influx of people because we are open," said Bailey. 
Mayor John McPeek said he hopes the meeting sends a message to the governor.
"Downstate southern Illinois is hurting, and these small businesses are losing money every day. They're not able to pay their bills," said McPeek. 
That message is loud and clear. McPeek said they plan to send a copy of the meeting minutes and testimony letters from the business owners to Gov. J.B Pritzker's office. Sen. Dale Fowler and Rep. Patrick Windhorst also spoke. Fowler said just because the governor extended the executive order to stay home doesn't mean there will not be revisions within those 30 days.